Back to Events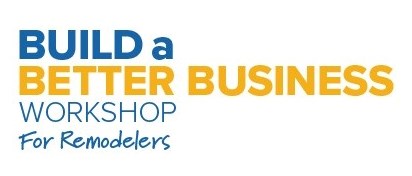 Build a Better Business Workshop
Thursday, January 26, 2023
to Thursday, July 13, 2023
Sessions will be held via Zoom
Event Details
Are your remodeling business operations all in your head?
Are you lacking documentation and standard operating procedures?
Do you want to have a plan for the future of your business?
To help you, NARI developed the Build a Better Business Workshop!
---
This online workshop is designed to help remodeling business owners understand and implement the essential business management elements characteristic of successful remodeling companies.

Over the course of six months, the workshop will guide you to improve, streamline, and standardize your company operations with an end goal of making your business more efficient, effective, and easier to manage.
As part of your workshop registration you will receive comprehensive, customizable templates for every part of your remodeling business.
Space is limited so register today to reserve your spot.
---
"The Build a Better Business Workshop is a no brainer opportunity. Probably the best investment I've made for my business. Not only has it helped me immediately to correct and improve things, its systematized program will help me lay out the groundwork for where I want my business to be for my eventual retirement."
- Mark Galey, MCR, CRPM, UDCP
Master Home Remodelers, Inc