Homeowners
Why hire a NARI professional?
Remodeling Done RightTM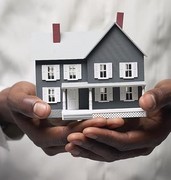 The National Association of the Remodeling Industry (NARI) is the only national association dedicated solely to the remodeling industry. NARI's focus is to advance and promote the remodeling industry's professionalism, product and vital public purpose. NARI members must adhere to a Code of Ethics and Standards of Practice to become and remain members of the association.
NARI provides education and certification programs to enhance each member's business and increase their knowledge base in this ever changing industry. Education on products, technology, energy conservation, sustainable building practices, design, and business management are just some of the disciplines offered in any of the eight certification programs and hundreds of online education sessions available.
NARI Certified Professionals are invested in their business, their team, and their industry and must successfully complete a series of classes and a lengthy final exam to achieve their NARI certification. When you hire a NARI professional you are working with a company who advocates for you, the client.
---