Member Benefits
When you join the Atlanta Chapter, you join NARI National as well.
The National Association of the Remodeling Industry (NARI) is the only association designed, organized and dedicated specifically for service to professional remodelers. NARI is committed to "advancing and promoting the remodeling industry's professionalism, product, and vital public purpose." NARI provides you the resources and tools to make your company and team more professional. NARI is there for you... all you need to do to get the most from your membership is to participate in the many benefit programs, networking socials, along with getting involved in a committee or perhaps even the Board of Directors. Either way, being a NARI member is a great way to improve and grow your business.
---
Chapter Benefits
Network Building
NARI Atlanta hosts 10 monthly socials/mixers (called NARI Nights) which provide an excellent opportunity to socialize with contractors, vendors, industry partners and prospective members with an average attendance of 80 professionals at each meeting!
NARI Atlanta's Golf Tournament, Cutting Edge Remodeling Education Expo, Annual Brew Bash, Digital Tour of Remodeled Homes, and CotY Awards Night provide members additional network and relationship building opportunities as well as a chance to promote your company to Atlanta homeowners.
Marketing
Members are listed on NARI Atlanta's mobile friendly web site in the member directory, where Atlanta homeowners search for remodeling professionals.
For a small annual fee you can enhance your company's website listing to stand out by adding your logo, employees, company description, photos/videos, specialties, social media feeds, and more.
NARI Atlanta publishes a Digital Magazine twice per year, featuring original member content and advertising.
Members can enter a prized project on NARI Atlanta's Digital Tour of Remodeled Homes to increase exposure and gain the interest of potential clients. NARI Atlanta's new venture, the Digital Tour of Remodeled Homes, will be a modern and effective way to distinguish your company from the competition.
NARI Atlanta builds its brand through media partnerships with locally renowned magazines. NARI Atlanta members are eligible for advertising discounts in each issue and can reach a wide variety of potential customers. Our Media Partners include:

Atlanta Best Media - My Home Improvement / My Neighborhood
Citylifestyle Lifestyle Publications - Roswell City Lifestyle

NARI Atlanta members receive excellent press coverage through PR and social media campaigns, particularly those associated with the Digital Tour of Remodeled Homes and Contractor of the Year (CotY) Awards.
Members have access to a number of marketing pieces from NARI.org that can be used on their websites or as collateral material.
NARI National's online store provides members an opportunity to purchase a variety of items branded with the NARI logo.
Certified members have access to a digital version of their certification logo that can be downloaded for use in email signatures, business cards, digital media, etc.
Professionalism
The Contractor of the Year (CotY) Awards program provides members an opportunity to showcase their work in any one of 40+ categories; highlighting award-winning projects, increasing credibility with customers; and building company morale.
Members can display the NARI logo on their business cards, website, vehicles, and marketing materials.
Members may access and achieve up to eight Certifications to differentiate themselves from non-certified professionals.
Education
NARI Certified Professional Certified Remodeler, Certified Lead Carpenter, Certified Remodeling Project Manager, Certified Kitchen & Bath Remodeler, and Universal Design Certified Professional certification programs keep you on top of the latest innovations and trends in the industry.

NARI National offers online study groups for each certification program.

Members have access to NARI's Learning Center where they can access countless webinars on business, design, marketing, sales and more.
Lunch & Learns introduce you to new products, business practices, etc. that are relevant to running a remodeling business. Typically, registration is free for members.
The Cutting Edge: Remodeling Education Expo provides certified professionals from a variety of associations and licensed contractors an opportunity to achieve a total of 6 CEU's at this full day educational event.
Annual dues are $675.00 for Contractor and Associate Members.
---
National Benefits
Complimentary company listing under "Find a Professional Remodeler" on NARI.org. Remodeling company members are encouraged to choose up to 10 specialties listed once you sign into the Members Only section. Members can also create an enhanced listing, include a company description, logo and project images.
NARI members are kept informed of efforts via the "NARI on the Hill" e-newsletter. NARI's legistlative initiatives are available under the Government Affairs tab on the Members Only side of NARI.org.
NARI members receive weekly business intelligence via NARI's e-newsletter NARI Newswatch and via the NARI blog.
NARI Education and Certification programs help you run your business more efficiently and are also a great marketing tool. Learn more by clicking on the Pro Development tab at NARI.org.
NARI University is designed to help you make your company more profitable, navigate the critical issues facing the remodeling industry and identify industry and product trends. Education is provided through discussion groups and webinars. Find a full schedule and register.
Download the Member Savings Calculator to see how much you could save by using these discounts and programs.
NARI Business Tools help members save time and money through the following programs: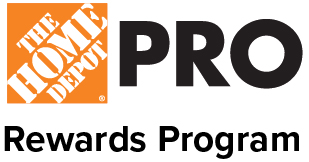 NARI members signed up for the program receive a 2% rebate based on purchases made at The Home Depot. The Home Depot PRO Rebate Program pays out every 6 months (Jan-June and July-Dec) when you spend a minimum of $12,500. It's literally free money on purchases you're already making. All NARI members in good standing are eligible for this rebate. Don't miss out on a program that covers the cost of your NARI membership and then some! Login or sign-up.

NARI new savings program includes incredible savings at Office Depot in addition to offers for hotels, car rentals and services to help your business run better including payroll services, credit card processing, background screening and more!It's free to join – don't delay to start saving. Visit the NARI Savings Center and register Visit the NARI Savings Center and register.

NARI is pleased to offer a custom designed liability insurance program exclusively available to active NARI members. Boasted as the most comprehensive insurance package in the industry. Learn more.

NARI is pleased to partner with EnerBank USA, to create the NARI BuildingBucks program customized exclusively for our members. Discover what thousands of contractors already know — offering an unbeatable choice of unsecured home improvement financing options increases sales and helps grow your business. Learn more.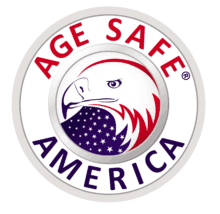 The Senior Home Safety Specialist™ course empowers professionals with actionable ways to better help educate clients, older adults and their family members on the serious issues of home safety, fall prevention, financial exploitation and personal safety. This comprehensive 5-hour self-paced audio/video course offers the only designation of its kind to individuals within the senior services industry. NARI members can now enjoy a $100 savings toward earning the Senior Home Safety Specialist™ designation. Learn more.

NARI has partnered with SCORE, a nonprofit association dedicated to helping small businesses like NARI members grow and achieve their goals through education and mentorship for more than 54 years. SCORE has a nationwide presence with more than 300+ chapters and 10,000+ volunteer mentors/business coaches. Their work is supported by the U.S. Small Business Administration (SBA) and because SCORE is network of volunteers; there is no charge to NARI members for any of their services. SCORE will match you with a local volunteer mentor who will work one-on-one with you offering free and confidential business guidance. Find a mentor near you.

Nearly 2,000 homebuilders, remodelers and contractors rely on GuildQuality to measure and improve their levels of customer satisfaction. As a NARI member, you can survey up to 50 of your past customers through GuildQuality at no cost. The GuildQuality team will survey your customers via phone, email and mail card and will share the responses with you in real time, allowing you to resolve issues immediately, find out where your team is excelling, and where you have room for improvement. Begin your free trial.

Zoro.com is proud to be your one-stop shop for remodeling supplies. Whether you're a contractor or supplier, you can count on Zoro for building materials, tools, safety products, and more at everyday low prices. If you have any questions about your order, Zoro's U.S.-based customer service team is ready to help. Plus, no-hassle returns and payment options make it so easy to shop. NARI members get an exclusive 10% offer and free shipping on any size order.

To help NARI member companies become more prepared for the most common business challenges in our industry, NARI's Safe Business Resource series covers topics such as Business Contingency Planning, Financial Best Practices, Insurance Needs, Workplace Security, Contracts, Safety, etc. Tools in development include webinars presented by industry experts and document templates. Download the Safe Business Checklist.
---
Consumer Awareness
NARI continually works to educate the consumer about the benefits of hiring a NARI professional through literature, social media, our website, and press releases.