Back to Events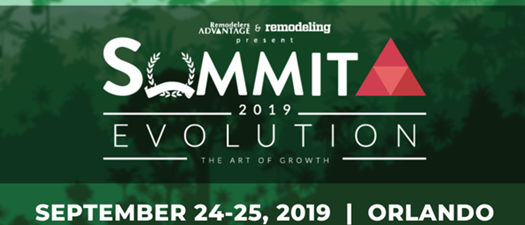 Remodelers Summit
Join with Industry Leaders to share ideas and get inspired!
Tuesday, September 24, 2019
to Wednesday, September 25, 2019
Event Details
Join like-minded remodelers, bestselling authors and industry leaders for ideas, inspiration and business solutions. In-depth Presentations & Ask Anything sessions will help you stay ahead of the latest industry trends and provide you with takeaways you can implement immediately when you get home.
The Remodelers Summit is an invaluable opportunity for suppliers and manufacturers to network with some of the best prospects and most forward-thinking home improvement pros in the industry.