Back to Events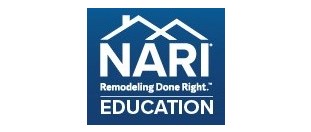 Profit More/Work Less
Thursday, August 24, 2023
Event Details
Have you ever wondered why you don't have more money in the bank when you've been working so hard? Would you like to have the clarity and confidence to know exactly what you could do to increase your bottom line, have more cash in the bank and work less? If all that sounds too good to be true, let Vicki Suiter show you how you can make it your reality. For over two decades she has been helping remodelers like you make more money, have more free time, and ultimately enjoy their work more than ever before!

In this webinar, Vicki will share strategies and secrets for keeping your prices up, and costs down, and show you how to build up your bottom line -- all at the same time!

Learning Objectives
Learn which critical areas of focus will have the biggest impact on your bottom line.
Discover what strategies successful contractors use to make a consistent profit.
Get the straight scoop on how cutting prices to stay competitive will destroy your business.
Find out the single most important business practice that can transform your business and change your life.